How to Improve WordPress Website Speed?
Security and speed of your website are two important elements you cannot neglect. Security is important to prevent your website from malware infections and branding issues. Whereas your website speed will determine whether you get a good ranking in Google. In fact, both are important factors to your website's SEO. However, our focus today is on how to improve WordPress website speed.
There many ways you can improve your WordPress website speed. You can either improve the speed by using WordPress plugins or employ WordPress performance optimization best practices. I will show you both in this article.
Before that, let's get some basic understanding of why speed is important to your website.
Why is Website Speed Important?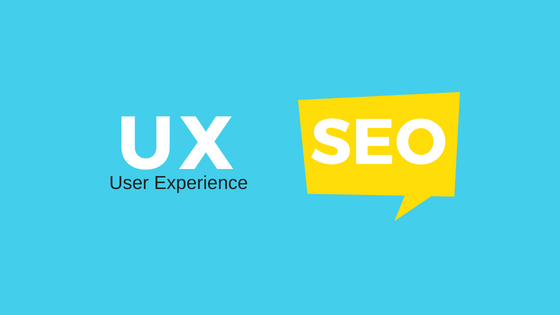 Have you ever visit a website that load very slow? Would you wait for the website to load? If I were you I would leave the website. Human has a very short attention span.
So, what does this mean to you as a website owner?
This means that you have very little time to show your visitors your content and convince them to stay on your website. Your visitors will potentially leave your website if your website is slow. Remember, it's all about user experience, nobody likes slow website.
Besides, website speed is also one of the factor that determine whether your website get a good ranking in Google. This is because slow website will result in slow crawling rate of Google fetching your page. Which mean Google will take longer time to index your page.
How to Check Your WordPress Website Speed?
Now you understand why speed is important for your WordPress website. Next, you might want to know how to check your website speed. Your website speed is different when checking it from different locations. Thus, you shouldn't rely on one speed tool for checking your website speed.
Below are 2 tools I use to check my website speed and they are free.
Google PageSpeed Insights splits the test result into mobile and desktop. This give you more insights of your website's performance in the 2 devices platforms.
Pingdom is another free tool you can use. It allows you to check your website speed from different location.
Both Google and Pingdom provide detail explanations on the various aspect that you can improve your WordPress website speed.
Speed Up WordPress Website Using Caching Plugin
WordPress website is "dynamic", which means WordPress stores all the contents in a database. Your pages and posts are generated every time when someone visits on your website.
The process to generate your pages dynamically involves many steps and might take up a lot of resources. This process will slow down your website when there are many people visiting your website.
However, if your website pages and posts are "static", your website can be loaded faster. You can achieve this by using a caching plugin.
Caching plugin for WordPress will make your site faster and I recommend you use WP Super Cache. Basically, what WP Super Cache does is to generate static html files from your WordPress website and cache it. Then it uses the static html files to serve your visitors.
A static html file will load faster than dynamic file. You can download WP Super Cache from WordPress website.
Optimize Website Images

Humans are visual creatures. Images can help boost your website engagement and people are more likely to read your content. Therefore, I use many images in my blog posts.
However, the problem with nice images are the file size. Nice images are usually big in file size and this will cause your website load slower.
Therefore, you should always optimize your images before uploading to your website. Alternatively, you can use an image optimizer plugin to help you.
I use WP Smush WordPress plugin to resolve this problem. It helps to resize, optimize, and compress all your images and it is very easy to use. You can visit to WP Smush download page to learn more about this plugin.
Use Excerpts on Homepage

​An Excerpt is a short description or summary of your post. WordPress displays each of your blog posts in full content on your website homepage by default. This will cause your homepage take longer time to long.
Of course you want your visitors to read all your content but you don't have to display the full content. Instead, you can display it as an Excerpt so that your visitors can have a glance of all your articles. Your visitors can then choose the article they want to read.
You can easily set your WordPress website to display excerpts to speed up the loading time. Just navigate to Settings >> Reading and select the "Summary" option for "For each article in a feed, show" section.
You can get more details about Excerpt from WordPress.org website​.
Do not Upload Videos to Your Website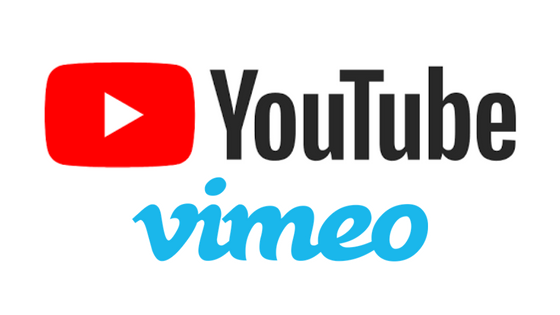 ​Adding relevant and interesting videos to your website will likely getting more engagement from your readers. However, you should never upload videos directly to your WordPress website!
You will face 2 problems if you do that:
It will cost you more bandwidth to host your video.  You might be charged overage fees by your web hosting provider.
Videos could increase your backup sizes. This will make it difficult for you to restore your website from backup.
The alternative is to upload your videos to video hosting service providers like YouTube and Vimeo. The video hosting providers have the bandwidth to support your videos.
WordPress post editor has a very good built-in video embed feature. All you need to do is paste the video URL into the post editor. Then it will immediately fetch the embed code and display the video inside post editor.
You can find out more details about WordPress Embeds features​ from WordPress.org.
Optimize WordPress Database
​As mentioned earlier that WordPress is dynamic and it stores all the contents in the database. Therefore, database playing a very important role to improve WordPress website speed.
WordPress stores a lot of information that you probably don't need any more. For example, your trashed posts, posts revisions history, spam comments and so forth. You should remove all these unnecessary information to optimize your database.
I would recommend you to use WP-Sweep plugin to manage all the unnecessary information with just a click.
Conclusion
Improving your WordPress website speed could help to provide better user experience (UX) to your visitors. At the same time it improves your SEO ranking too. You don't have to be a techie to do that. You can achieve that with the help of WordPress plugins and employ best practices.
I hope this post helps you learn how to improve WordPress website speed. If you like me my post, please share it with your friend. 🙂
Lastly, thank you for stopping by and you are most welcome to leave me a comment below here if you have any question.
To Your Success,
Kwah Choon Hiong