4 Steps To Create A Successful Online Business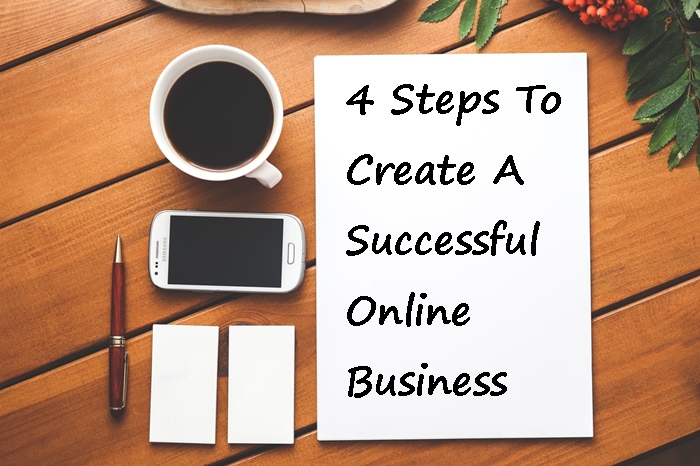 Have you ever think of making money from the comfort of home while doing the work you actually like? This is my dream and I guess it's also the dream of many people. Well, an online business can get you there. However, the question is how to create a successful online business?
Many are fed up with the 9 to 5 routine that get them into doing the jobs they don't like. If you are one of them, perhaps, an online business is the alternative for you.
Success online is at the core a 4 step process nothing more complex than this. Today, I want to share with you the 4 steps process to create a successful online business.
Below is a quick diagram breaking down the process.

#1 Choose An Interest (Niche)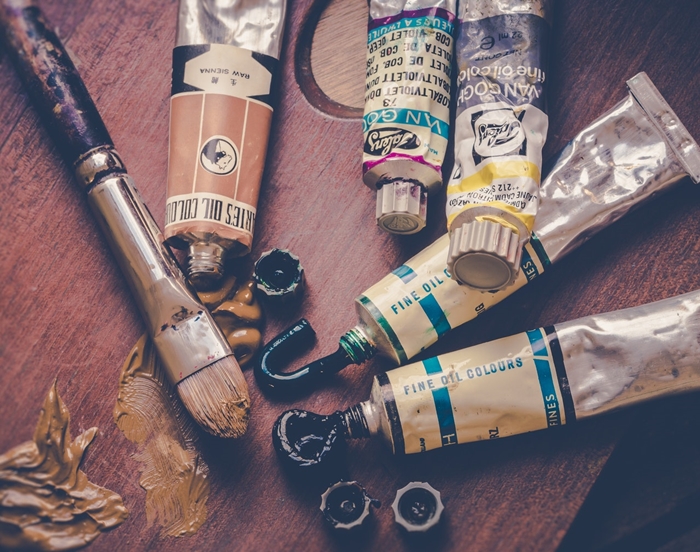 The first step in creating a successful online business is to choose an interest. Yes, choose something that interests you, ideally a passion or a hobby. The reason is very simple because you want to do something you love to do and enjoy doing.
Just imagine what if you could make money online while doing the work you enjoy doing. Isn't that fun? Making money online should be fun and your online business should not feel like a day job.
This is why you start with choosing a niche that interest you and will enjoy working with. It is likely you are more productive and it is much easier for you to talk about it.
If you do not know what is niche, a niche is a distinct segment of a market, in other words an "audience". In non-technical term, a niche is a group of people searching for something specific.
You could choose anything as your niche. It cans even something you have no experience with but something you would like to learn about. However, at the very core it should be something you enjoy doing.
Below are few things you should bear in mind about selecting a niche:
You will be writing content within your niche.
You will be choosing a product to promote within your niche.
Your first niche probably won't be your last (so don't worry about it being perfect)
You will be communicating within your niche.
You are going to get to help people within your niche.
Avoid Selecting a Niche That is Too Broad
Earlier we mentioned that niche is simply a group of people searching for something specific. So, you should avoid selecting a niche that is too broad.
For instance, "Health" is way too broad and it isn't a niche. Likewise, you should get more specific to target audience within "Health". Below are some examples that are more targeted niche.
People that are looking for hair loss solution.
People that are looking to lose weight without exercise.
People that are looking for diets for diabetic.
Once you have decided your niche, you are ready to move to the next step.
#2 Build A Website
By now, you have chosen your interest that fit your niche, the next step is to build your website. Your website is the foundation of your online business. You may imagine it as your physical store for your visitors to visit.
For me, this is a very exciting and fun process. Building a website is nowadays as easy as creating a social media account. It is not difficult as you might have thought.
There are 2 ways you can build your website either by free blogging platform or self-hosting platform.
WordPress.com and Blogger.com are 2 popular blogging platforms where you can easily create your website for free. It comes with free subdomain name as well.
Whereas, self-hosting platform is not free, but it gives you full control over your website. You have the flexibility to customize the look and feel. However, you need prior technical experience and knowledge to create and setting up your website.
In summary, there are 3 steps in creating a website:
Firstly, choose the kind of website you want to create your website. There are 2 options, on a free blogging platform or on a paid self-hosted platform.
Then, you choose a domain name for your website. For free blogging platform, you choose free subdomain name. For paid self-hosted platform, you can buy your own domain name from an Internet domain name registrar like godaddy.com.
Lastly, you choose a design or theme for your website. Basically, you are choosing a look and feel for your website.
Now you have your website up and running, the next step would be getting traffic to your website.
#3 Get Traffic To Your Website
Traffic is the key to success of your online business regardless the niche you are in. Once you have traffic, you make sales, as simple as that. It's a simple formula that has been proven to work.
Let's assuming if you were open a physical grocery store, what do you need to make sales? It's the same principles; you need to attract visitors (traffic) to your store to buy things from you.
So, how do you get traffic and visitors to your website?
There are 2 types of traffic source, free traffic and paid traffic.
Below are few ways you can do to get free traffic:
Focus on SEO to improve your website's ranking in search engines.
Do keyword research to get quality keyword to create keyword rich content.
Leverage on social media by mastering social engagement.
Focus on writing quality content that helping people (give value).
Personally (to be honest), I have not tried any paid traffic method. But if your budget allowing you to do that, you may explore the following methods:
Google Adwords Advertising.
Facebook Advertising.
#4 Earn Revenue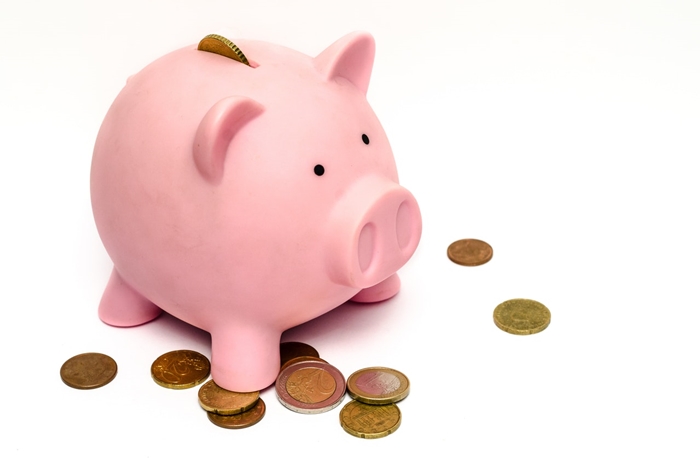 Let's summarize what you have done so far from the previous steps. In step 1, you decide the niche or audience for your online business based on your interest. This is your targeted audience.
Then you create your own niche website in step 2. This would be the foundation of your online business and your online presence.
In step 3, you start creating content for your website to get visitor (get traffic). You would also focus on SEO to improve your website ranking in search engines to get more traffic.
I would say these 3 steps are the fundamental process that set a strong foundation of your online business. It is also crucial for you to create a successful online business with strong foundation.
Once you understand how to get traffic and you start getting traffic, the last step is to earn money from your website.
There are many ways you can make money with your website and below are some ways you can do:
Join affiliate programs
Adsense ads and other advertising programs
Building a list
Promote Amazon products
Create your own product
It Sounds Complicated. Is There An Easier Way?
In a way I agree with you that it is not easy and there is more to it than these 4 steps. However, what you have just read is probably the simplest formula to create a successful online business.
What you lack of is a step by step training and guidance on the formula above.
So, do you think that you are hard-working enough to make your online business a reality? If the answer is yes, then I am about to show you where you can learn more about creating a successful online business for FREE.
Wealthy Affiliate Training Course
Wealthy Affiliate is an online training platform that helps people succeed online. The training course provide step by step video course to teach you how to start your own online business. You may want to read my review post on Wealthy Affiliate as well.
Here is what you get access to at Wealthy Affiliate
Online Entrepreneur Certification Course (50 lessens)
Easy to use website builder
Free weekly live training class
Advanced keyword tool
Helpful community that active 24 x 7
Are you in?
If you'd like to join Wealthy Affiliate on a free membership, then all you need to do is click on the button below to sign up.

Success Stories About Wealthy Affiliate
Before I end my sharing, I think it is also good to share with you some success stories about Wealthy Affiliate. Below are some success posts you can read.
To Your Success,
Kwah Choon Hiong