How to Embed Google Forms in WordPress?
In this article, you will be learning how to embed Google Forms in WordPress. Google Forms is a full-features free form tool offered by Google. You can easily create a survey form, questionnaire form, user registration form and more.

Alternatively, you can use WordPress form builder which is easier to use. However, if you have more than one website then you have to create one form for each website. All the form responses are stored individually in each website.

Sometimes, you need to store all the responses from all your websites at the same location. With Google Forms, you can easily achieve that. You can easily share a form to different website and all the form responses will be stored at the same location.

How to embed Google Forms in WordPress?

First of all, you need a Google or Gmail account to use Google Forms. If you don't have one, simply sign up one at Google website. Once you got your Google account, you can proceed to Google Forms website.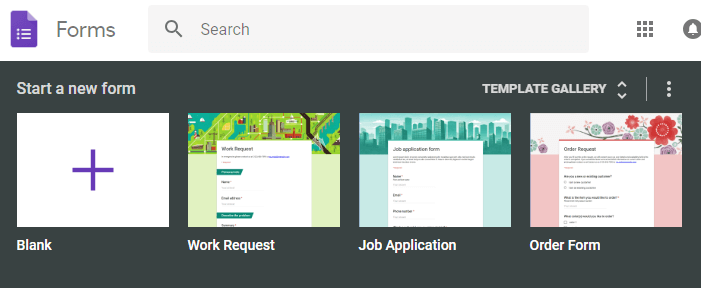 Now, select a template to start a new form. If you don't like the template, you can always start with a blank form. First, enter a title and description that clearly describe your form. Then you can start adding your form fields.

When you type in a question for your form, Google Forms will intelligently select the suitable form fields for you. If the field type is incorrect, you can always change it.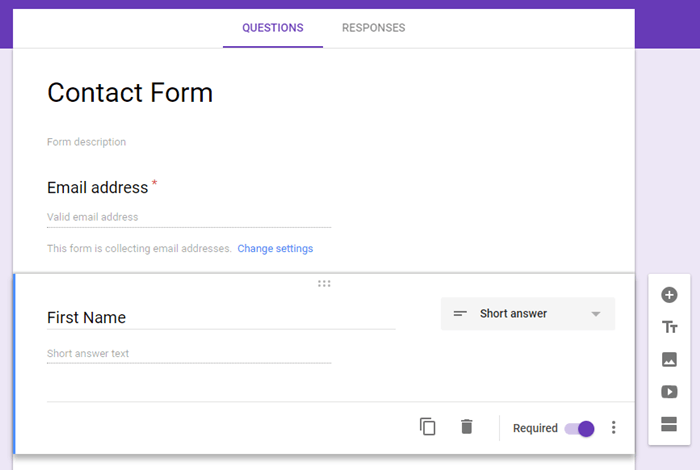 Besides adding form fields, you can also add image and video into your form. All these options are available at the side menu on your left hand side.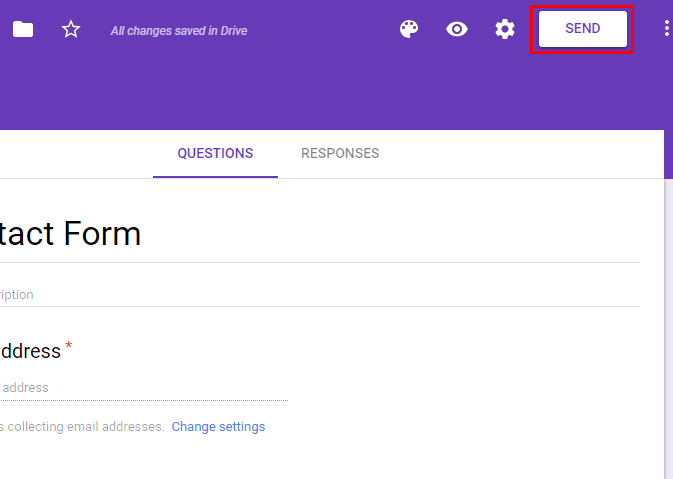 Once you are happy with your contact form, you can click on the "SEND" button to get the embed code. This is the code you will be adding to your WordPress website. We will talk about this later on.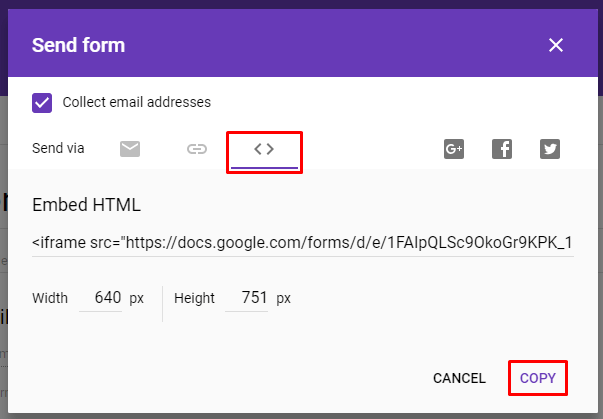 After you clicked on the "SEND" button, a popup window named "Send form" will be shown. Now, click on the embed tab to get the embed HTML code. Next, click on the "COPY" link to copy the embed code.

Add Google Forms to a Page

Now, login to your WordPress admin page. Go to Pages >  Add New to create a new page. Give a name to your page. Then paste the Google Forms embed code you copied earlier as a new paragraph.
For me, I am using WordPress Gutenberg editor. When you paste the embed code, it will automatically change to HTML code.
Next, click on the "Preview" button to view and check your form. If you are satisfy with it then you can proceed to click on the "Publish" button to publish your form.

Conclusion

Google Forms is the best choice to share a form to more than one website and gather the responses into one location. However, if storing responses into same location is not a requirement, you can choose to use WordPress form builder plugins. They are integrated into you WordPress site and easy to use.

Lastly, I want to thank you for stopping by to read my article. I hope my article help you learn how to embed Google Forms in WordPress. If you like my article, please share it with your friend.


To Your Success,
Kwah Choon Hiong