Build Your Website For Free With SiteRubix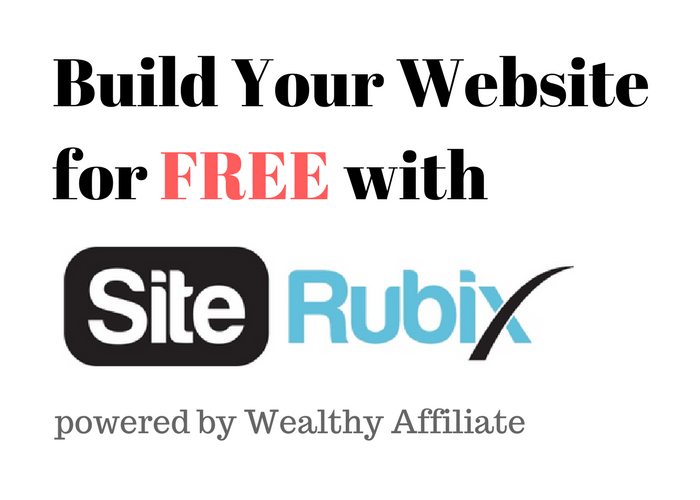 Website is the foundation of all online business. Whether you are a blogger or an online entrepreneur, you need a website to create your online presence. You are here today because you want to create your own website and I am going to show you how to build your website for free with SiteRubix​.
Before that, let's look at the 5 important aspects of a quality website.
Site speed (Fast loading)
Professional design
Easy to navigate
Uses a content management system (CMS)
Quality website content
You can use WordPress to simplify the process and achieve these 5 important aspects. Now, the good news to you is that SiteRubix uses WordPress. This means that you can build your website for free with WordPress using SiteRubix.
So, if you are looking to build a quality website for free, read on…
What Is SiteRubix?
SiteRubix is a website builder that runs on WordPress and powered by WealthyAffiliate.com​. It allows you to easily build your website up and running within minutes.
Now, watch the following video to show you how you can get a website up and running, quickly & efficiently.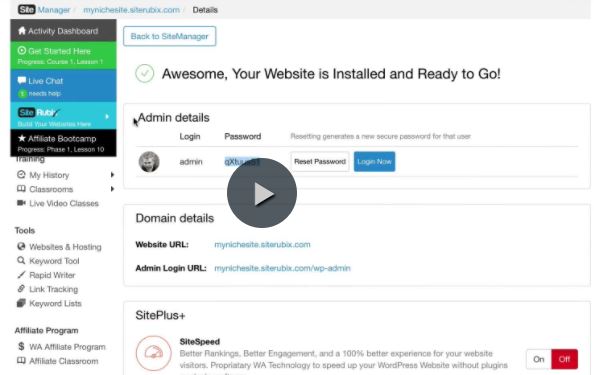 You Need A Content Management System (CMS), WordPress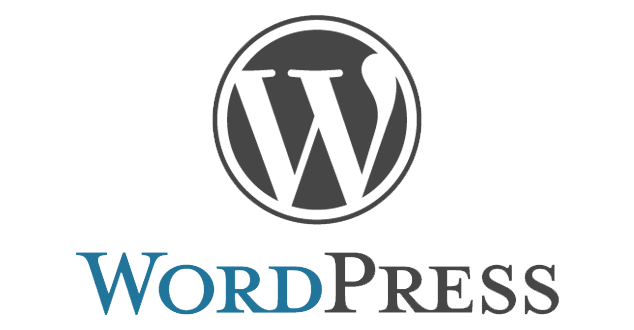 Earlier I mentioned that WordPress can help you to achieve the 5 important aspects of a quality website. But what is WordPress? If you don't know what WordPress is, then you can find the answer here.
WordPress is a content management system (CMS) and it is the world's most widely use blogging platform.
Moreover, it is free to use and easy to install. It also gives you stability, power and control over your content.
Below are some benefits for using WordPress.
It is very easy to install and set-up (It is just click of a button at SiteRubix)
You don't need to have advanced knowledge in HTML coding.
You can change the design of your website quickly. There thousands of different website themes available for WordPress.
One click to install over 10,000 plugins to extend the functionality of your website.
Lots of support and help within the community.
Why Should You Build Your Website With SiteRubix?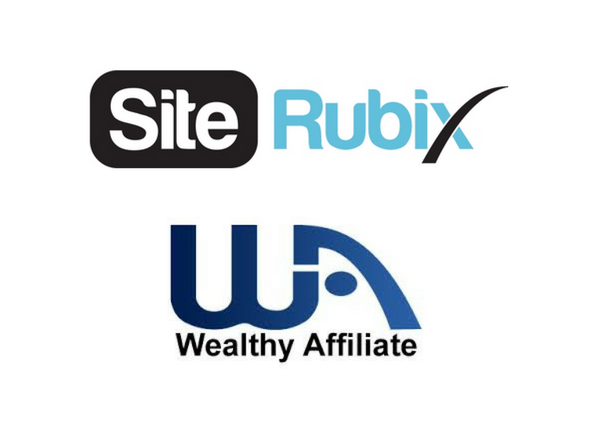 I mentioned that SiteRubix is run on WordPress and WordPress is easy to install and setup. Then why should you build your website with SiteRubix when you can create your website directly with WordPress?
This is because SiteRubix is powered by Wealthy Affiliate, a 10-year-old training platform that help people succeed online. Basically, it is a place where you can get access to website building tools, training lessons, live video training and many more.
I won't go into detail with Wealthy Affiliate. You can see my detailed review of Wealthy Affiliate​ to understand more.
Now you see the reason why you should build your website with SiteRubix. You don't get support, tools and training from WordPress directly.
How To Get Started With SiteRubix?
You can get started with SiteRubix by taking the following steps:
Pick a name of your website.
Enter the name of your website in the widget below and then click the "Build it Now" button.
Your Free website will be created in less than 5 minutes.
That is all you need to do and you are going to have your own fully functional WordPress website up and running for free.
Moreover, you get access to the free training platform from Wealth Affiliate. I would suggest you to read my review of Wealth Affiliate if you don't what Wealth Affiliate is.
In general, Wealth Affiliate will help you with the following:
How to start your website by choosing a niche.
Learn to build your website.
How to get visitor and traffic to your website
Lastly and most importantly, how to make money with your website.
Conclusion
Let's recap what we have discussed on how to build your website for free with SiteRubix. With SiteRubix, you can create 2 free WordPess websites. At the same time, you get access to Wealthy Affiliate training platform to learn the blog's foundation.
If you would like learn more about SiteRubix you can find visit the official website for more information.
Lastly, I would like to thank you for stopping and reading my blog post. If you have any question on which I didn't cover, you are most welcome to leave me a comment below.
To Your Success,
Kwah Choon Hiong