It's Difficult to Start a Blogging Website if You don't Know How.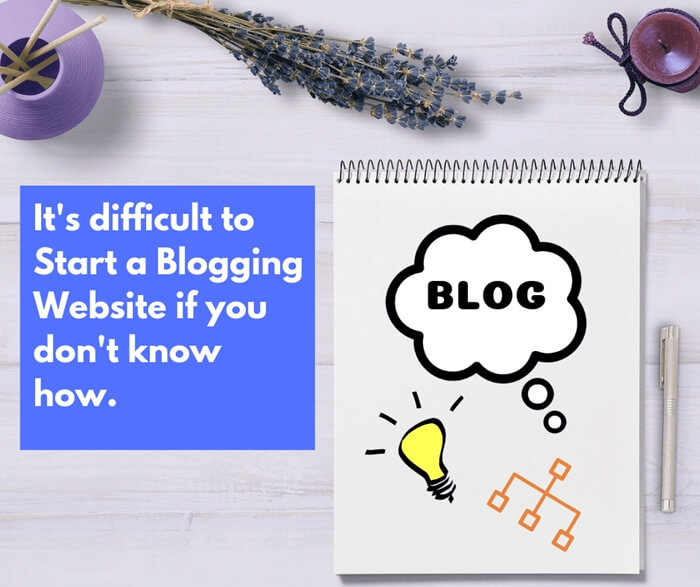 Do you blog, or do you know what is blogging? I started my first food blog in late 2013. The blog serves as a diary to share my cooking and baking recipes. Start a blogging website is not difficult nowadays especially with the help of content management system like WordPress. However, it can be challenging if you don't know how.
Back to year 2009, that was the first time I heard about blog and starting to explore. I created my first blog post at WordPress.com, it's a free blogging platform. The blog post was just created for testing and to try out the experience of writing a blog. I didn't continue writing any new content after that.
However, my exploring didn't stop there. Is tarted to explore WordPress.org content management system (CMS). It's an opensource content management system and it's free to use. It's usually uses in self- hosted website. I have blog post talk about the different between WordPress.com and WordPress.org. You may check it out if you wonder the different of both platforms.
After my exploring on blogging, I have better understanding of what a blog is and how it works then. However, I didn't move further to start my own blog site. Blogging is not just about creating a beautiful website. It's about writing content, and this is the scary part to me! I am very bad in writing and I hate it.
Content writing is the biggest obstacle for me to start blogging. There will not be any visitors to your blog site if you don't produce any content and it must be an interesting content to attract people.
I start a blogging website in 2013…
This is my first official blog site on food. In this blog I share about my cooking and baking recipes and experience. The reason I said official is because it is a self-hosted website that I put in a lot of hard work to set it up. From brainstorming about the website name, buying domain name, subscribe to a web hosting and eventually completed setting up the WordPress. I would say it's not an easy task for a beginner. I spent about one month to complete my official blog site. Yes, one month to start a blogging website!
Content Writing!?
If you can still recall, I said I am bad in writing and I hate writing earlier. Then you may wonder why am I still start blogging? Indeed, I hate writing, but it would be a different story when you do something you love. I found that I am more focus and I am willing to put in more efforts when dealing with cooking matter. In other words, you must fall in love with what you do.
So, always blog something you love to do or something you are good at. It can be your hobby as well. In my case, I love to cook thus I blog about food and cooking. The idea is very simple, it is much easier to write something you love to do than something that you don't like.
Outline a blog post
However, by falling in love with what you do is still not enough in writing. You need to know the right technique. Sometimes,we have the idea of what to write but we don't know the right way to structure the message we want to convey. It is important to structure your content in away that is easy to read and understand. Check out my articles on how to outline a blog post and 5 ways to improve blog readability.
Keywords Research
When start a blogging website, sure, you want people to visit your website and read your blogs especially your targeted audience. The more the merry. Thus,you need to write your content based on certain keyword that targeted on certain group of audience. In this case, keywords research plays an important part.
Keywords are the word phrases you type in the search engine search box. For example, you want to search for information on weight loss. You would probably type "how to lose weight", "tips to lose weight", "best exercise to lose weight" and so forth. All these phrases are keywords.
So, keyword research is a study of finding keyword phrases that are relevant to your audience. Then, you will decide whether the keyword phrases are suitable to build your content based on the demand of the keyword.
Conclusion
Blogging is a good way to share your idea, thought and experience. It is also a fun thing to do. Start a blogging website is not difficult when you know how. Always start a blogging website by choosing something interest you. Ideally a hobby, so that it's easy to write your blog content. Then you will need to focus on structuring your content and ensure its readability. Lastly, focus on keywords research so that your content will have higher chance to reach out your targeted audience.

To Your Success,
Kwah Choon Hiong